HairMax laser comb Review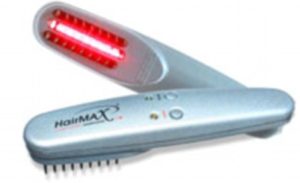 HairMax laser comb is a device that is used to stimulate hair growth with the use of laser phototherapy through the use of regular old hair comb. In addition to that, HairMax laser comb also helps to prevent further hair lose as well as stimulate the growth of thicker and healthier hair.
How does it work?
This comb uses a technology known as low level laser. This technology is perfect for hair growth stimulation because it not powerful enough to cause tissue heating or burning. When this comb is passed over a scalp area for a period of 15 minutes, 3 times a week, it works by enhancing cellular metabolism and blood flow around the scalp. It also helps to ensure that all essential nutrients are delivered more efficiently to hair follicles as well as remove dihydrotestosterone from the scalp. This helps to promote the growth of thicker and fuller hair.
Benefits of HairMax laser comb:
· It increases blood flow to the scalp naturally
· Can be used by both men and women
· Easy to use
· Gives quality results within a short period of time
· Relatively low application frequency (only 3 times a week)
· Very few hair shed during regular use
· It give you fuller and thicker hair
· Has been approved by FDA for its effectiveness and safety
Does it really work?
This is a common question asked by people who are interested to use this device. The answer to this question is YES, HairMax laser comb works. In fact, it is one of the two laser combs that have been approve by FDA. It uses cutting edge technology that has been clinically tested and proven to work. However just like any other device, there are chances that HairMax laser comb may not give you 100% satisfaction. Some people who have used this device have complained that they did not get the result that they were looking for. This means that although HairMax laser comb has proven to work, you are not guaranteed that you will get 100% satisfaction.
Are there any risk involved?
If used as stated by the manufactures, HairMax laser comb does not pose any risk to the user. Manufactured by one of the most respected companies in United States, this device is safe for use. However, if you are you suffering from long term medical condition or problem related to your scalp, it is recommend that you first consult your doctor for directions.